Investors
Investment Opportunities
TraiTel Technologies is now raising funds to enhance its production facilities and add staff. If you are interested in finding more about investing in TraiTel Technologies, please contact us for more information.
Company Profile
TraiTel Technologies was established to create, manufacture and sell the SiB and its accessories. The SiB, Smart Internet Button, is a game changing technology for both home and business. It is a small ring-box sized self-powered, wireless internet-connected button. In connection with the SiMP app, it can be programmed to send an instant message (or electronic instruction) dictated by its owner to anyone specified by its owner in response to conditions designated by its owner. This is done through easy menus for existing programs or through a flexible coding interface to create new SiB solutions.
Our Team
Our team is a combination of entrepreneurs and seasoned professionals who see the potential of the SiB and have come together to bring it to its potential and to the world.
Update and News

Simple internet Button (SiB) Wants to Democratize the Internet of Things
www.engineering.com/DesignerEdge/...

SiB Programmable Smart Button
https://thegadgetflow.com/portfolio/programmable-smart-button/

TraiTel Technologies Launches a $5 New Way to Smarten Any Device With the SiB Kickstarter Campaign
https://www.prnewswire.com/news-releases/traitel-technologies-launches-a-5-new-way-to-smarten-any-device-with-the-sib-kickstarter-campaign-300765630.html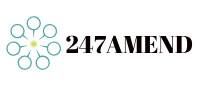 5 Amazing NEW Inventions in 2019 | You Must Have in 2019
<https://247amend.com/2019/02/5-amazing-new-inventions-2019-you-must-have-in-2019.html
Information Request
Please complete our information request form to receive investment materials or specify your request in the comment section.
Receive email alerts
Contact Us
To request information via email, please fill out and submit the form below:
Authorization Required for Additional Documents